April 28, 2012 – 8:00 pm
Today, for the third and final year of this project, Sadie and I got our snowmelt acceleration treatment up and running.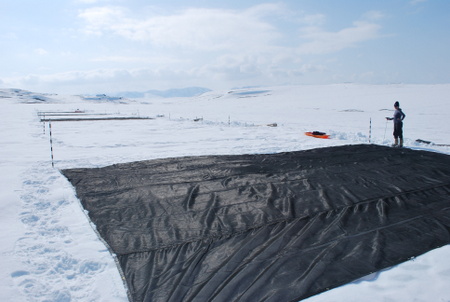 This is the site after we deployed shadecloth on our five accelerated snowmelt plots.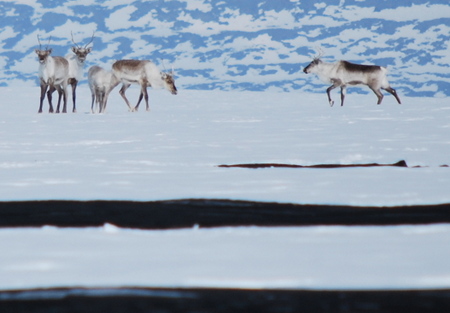 There are tons of caribou around right now. These guys wandered near our plots, then took off after staring at us for a while.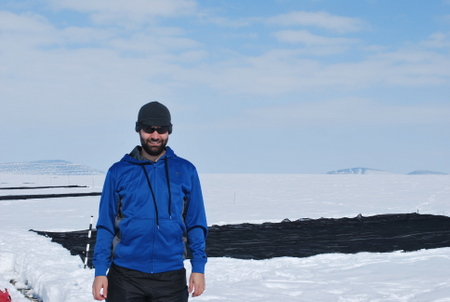 The deployment went great. The snow looked good and the weather was excellent. If temperatures stay this warm, melt will be quick!