May 18, 2012 – 9:06 pm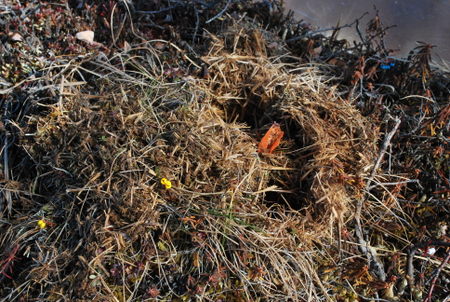 We were monitoring plants in our freshly melted tundra plots and we noticed that this Eriophorum had signs of herbivory.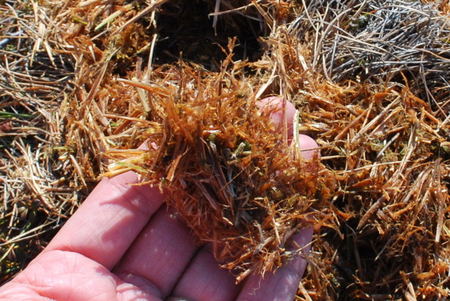 The vegetation and organic material had been turned into hay piles by a vole.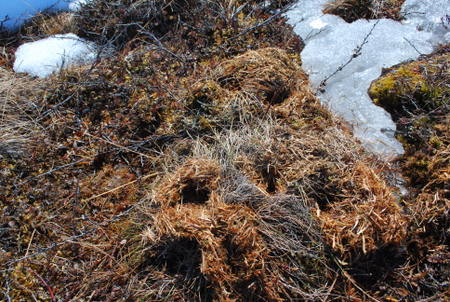 Then, like Kane, as we stood up and looked around, we realized they were EVERYWHERE.