May 3, 2012 – 7:44 pm
Click for bigger versions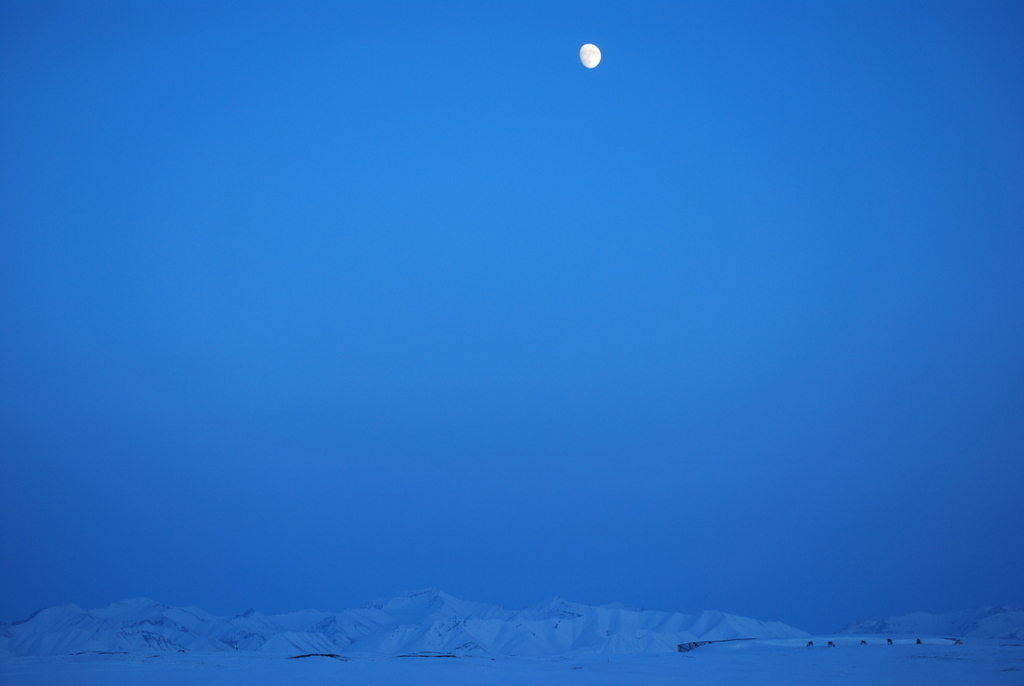 Caribou (dots on lower right) grazing by moonlight in front of the Brooks Range. I think they are eating the tasty vegetation in the long-term fertilized research plots. This was about 10:30 p.m. last night. Temp was around –5°F.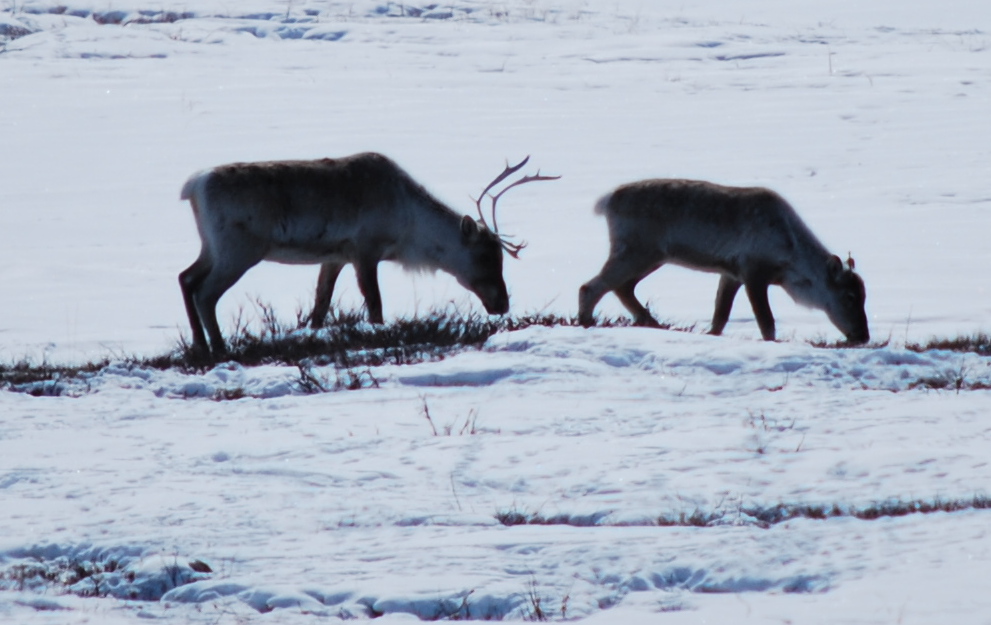 They are very focused on eating and rarely look up.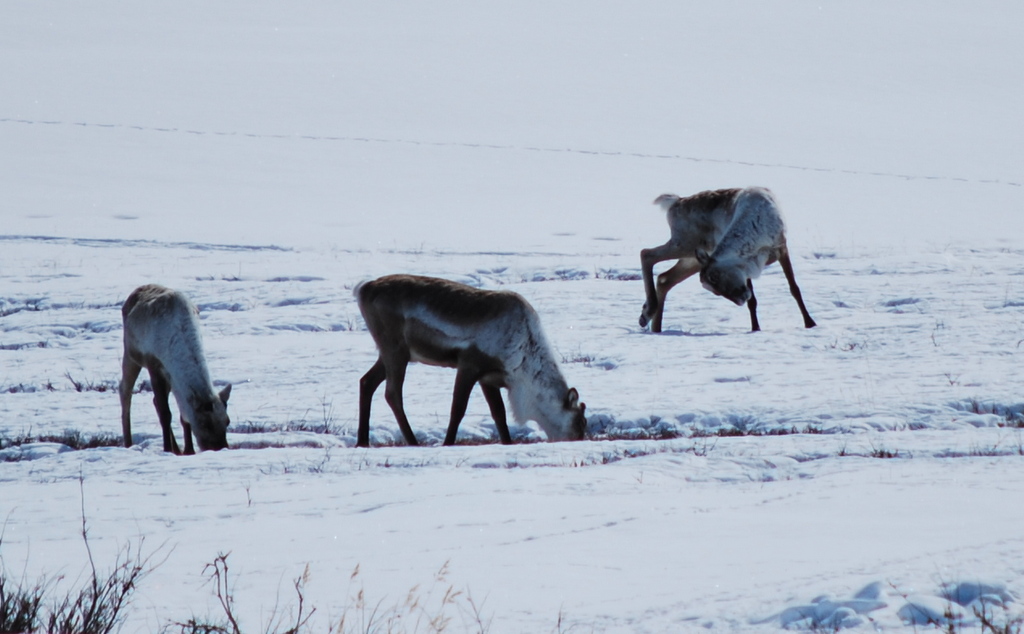 This one must have an itch or something.


Speck-sized caribou on a distant ridge grazing in front of the arctic sunset.


Update (5/4): Saw a herd running today.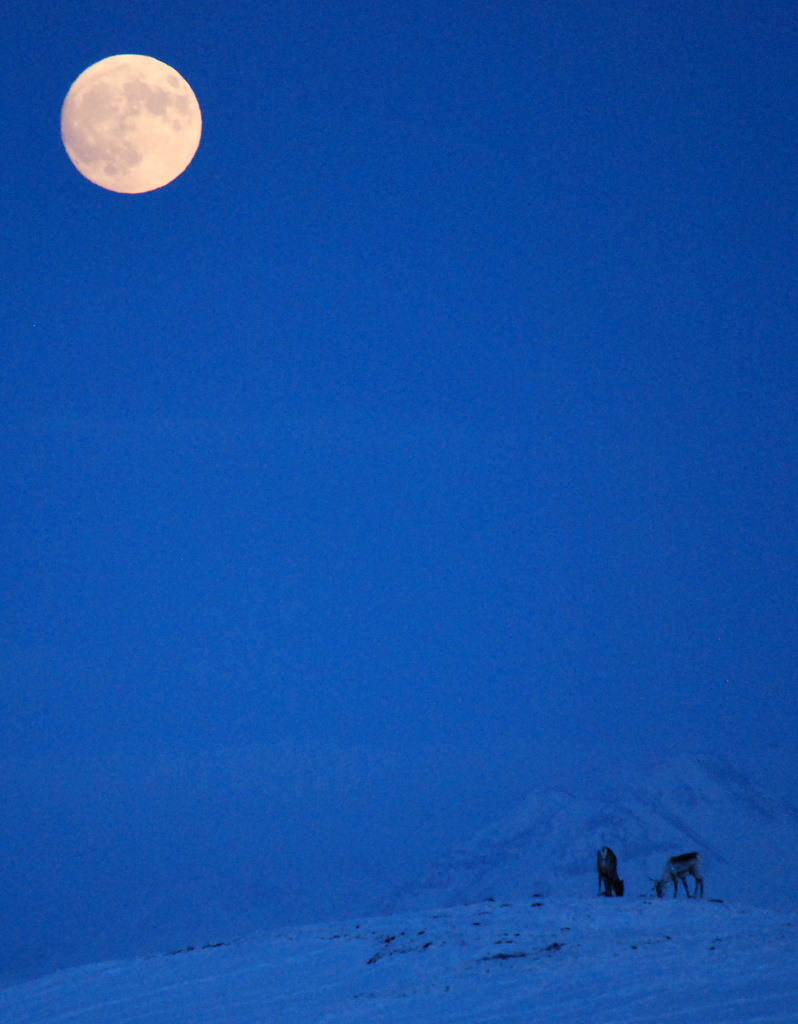 Caribou beneath the "supermoon"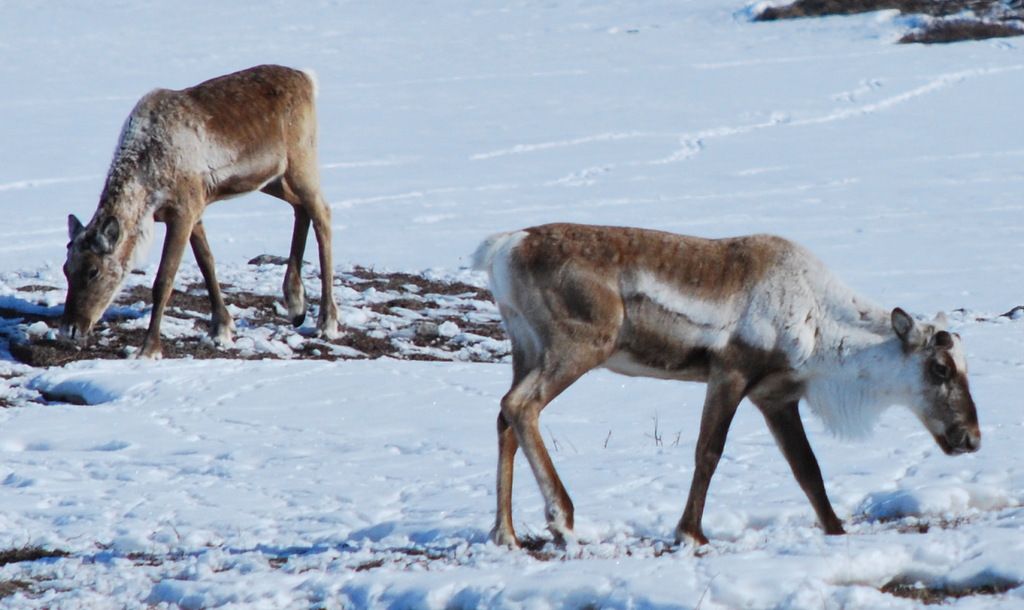 Update (5/7): Finally got a decent closeup