April 2, 2012 – 4:33 pm
Here's a list I got from an Edward Tufte one-day seminar in 2001. I read a lot of the books on the list (you can see my library call numbers I scrawled on there back in the day). They were instrumental in helping me understand how to interpret and present scientific information.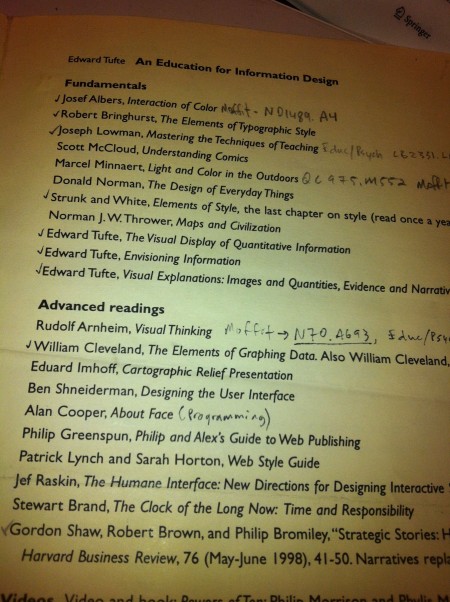 The web stuff is almost certainly way out of date; everything else is still great. I particularly recommend the William Cleveland books (the one you can't see is Visualizing Data). Statistics classes should start with Visualizing Data instead of standard textbooks.
Edward Tufte still does the one day course and it is excellent. Grad students in particular are at a great stage to benefit, so I highly recommend it to them.